The king cake recipe made enough dough for two but since I only made one, I had to figure out what to do with the leftover dough! It was too labor intenstive to let it go to waste! I decided to use it to make a special brunch for the family. I was aiming for them to taste like the Pilsbury Orange Rolls and it was pretty damn close!!!

You too can make beautiful vegan orange rolls by modifying
kittee's recipe and adding some orange essence. I made another batch of the cinnamon filling for the cake but added the zest from one orange. I made the icing and instead of vanilla extract, I added orange [and a little food coloring!]. I rolled the cake up and sliced it. Then I baked the rolls at 375 for about 15 minutes.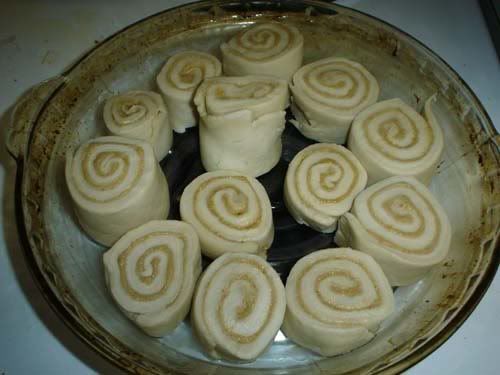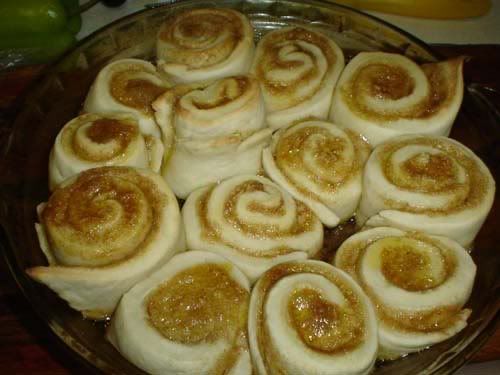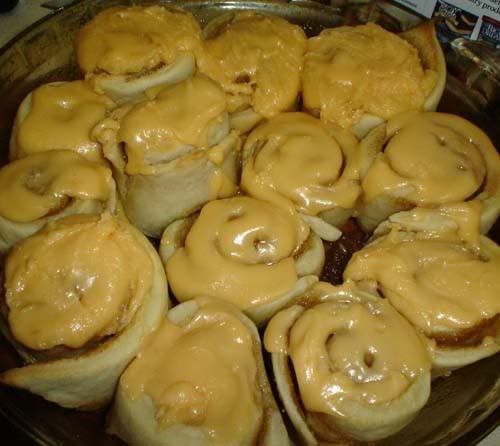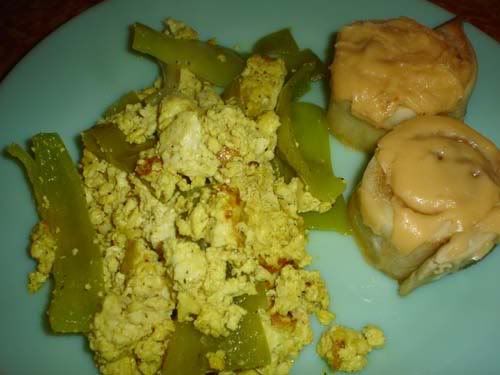 Served along side tofu scramble with peppers.

Happy weekend!!!!!!!!!!!!!!