I couldn't wait until tomorrow to post this....

Look at my beautiful King Cake!!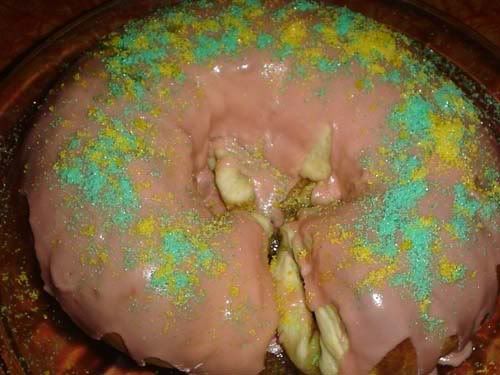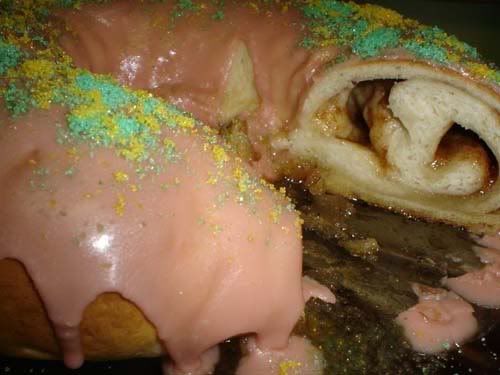 I, once again, used
kittee
's
recipe
and kept it simple with the cinnamon filling.
There is even a baby inside of it!!! :-) No one has found it yet though!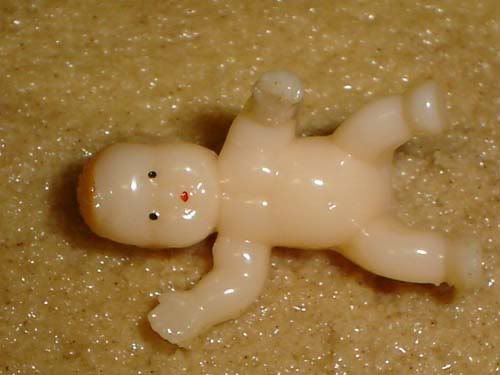 You wouldn't fully be able to understand my excitement unless you saw how last year's attempt turned out! Here is a picture for comparison....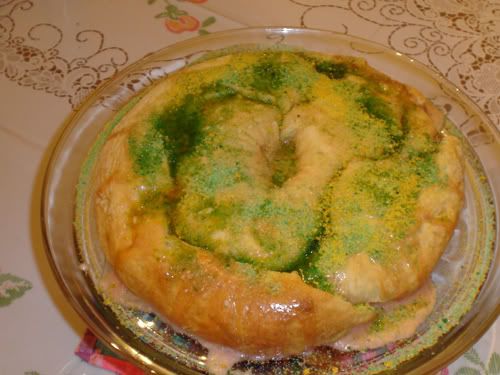 :-)

It was still tasty but defiantely not as purdy!!!


Happy Fat Tuesday everyone!!! I am sure this cake will help make me fatter!